ABOVE/BELOW ORB PRINTS

The 'Above/Below' Orbs is a series of ten framed artworks; consting of five 'Above' and five 'Below' prints. These prints are a mixed-medium process of silkscreen on C-print. Each artwork is a limited edition of 5, signed and numbered, never to be printed again. The series was printed at Gary Lichtenstein Editions, by the master printer himself, Gary Lichtenstein. Each artwork is custom hand-framed in Brooklyn, NY in matte black mahogany wood.
The five 'Above' orbs are a collection of skies, each a synthesis of CGI and analog mediums. All the images are based off of film panoramic photographs of skies that I captured during the global lockdown in 2020 and continuing into a sabbatical in the desert in 2021. Locations of the skies include New York, NY / Tucson, AZ / Toas, NM.
The five 'Below' orbs are an exploration of the shadow, each 'shadow' is an A.I. generated image created via 'generative models' trained off my photographs and films; the majority of which were captured at underground raves from the years 2014-2019.
ABOVE ORB 001


SILK SCREEN + C-PRINT
32" x 32"
EDITION OF 5






---
ABOVE ORB 002


SILK SCREEN + C-PRINT
32" x 32"
EDITION OF 5





---
ABOVE ORB 003


SILK SCREEN + C-PRINT
32" x 32"
EDITION OF 5






---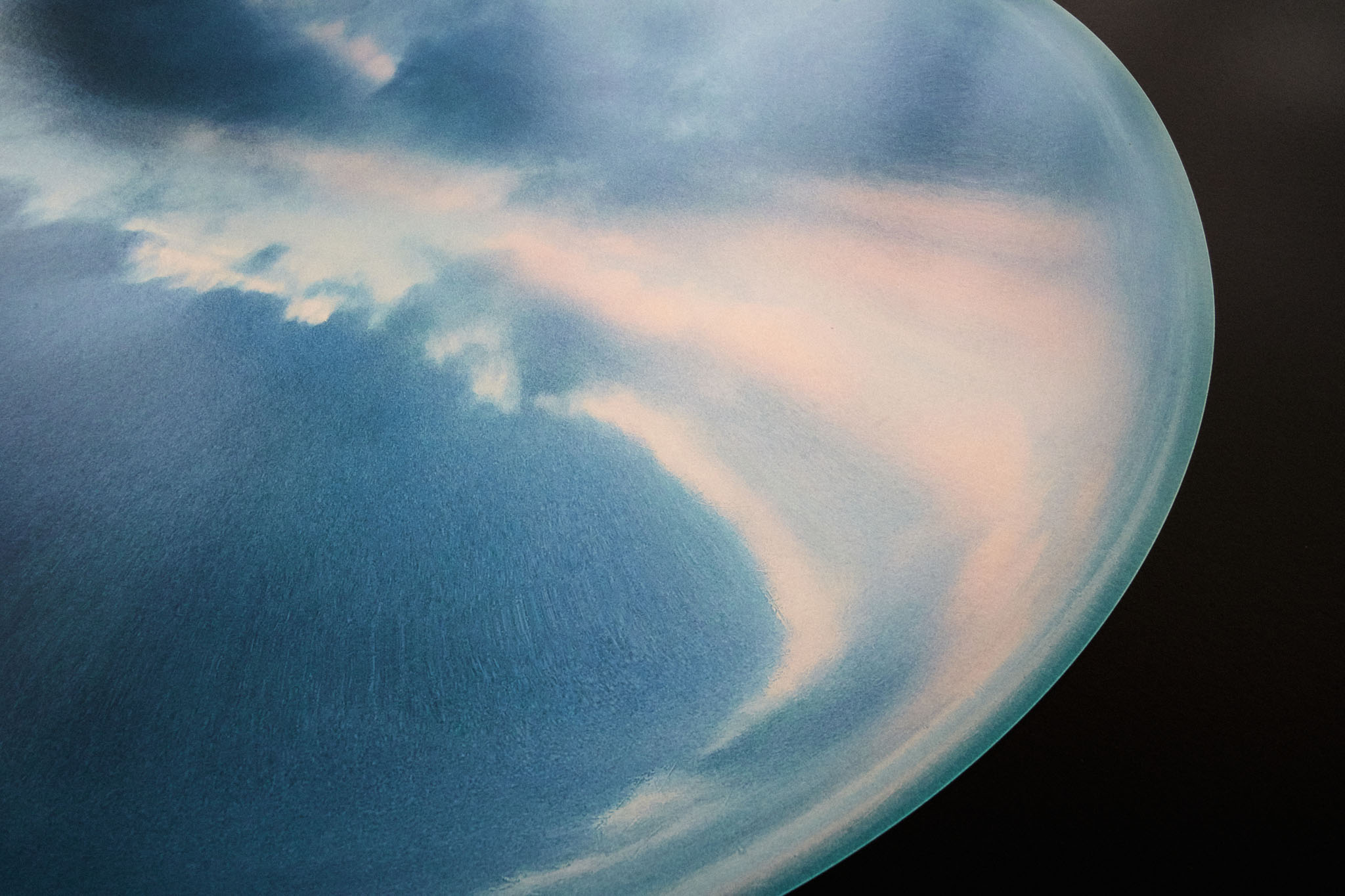 ABOVE ORB 004


SILK SCREEN + C-PRINT
32" x 32"
EDITION OF 5







---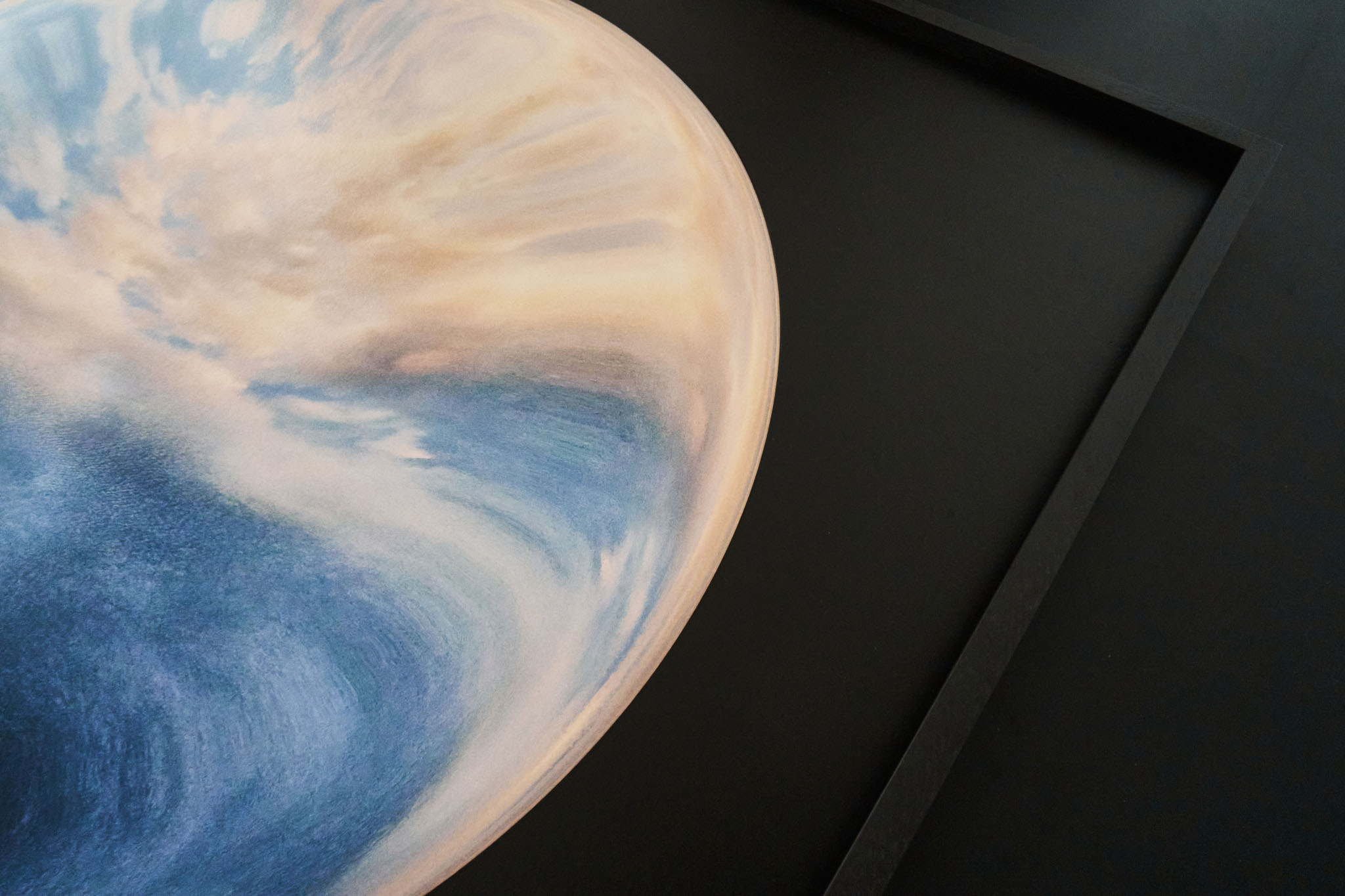 ABOVE ORB 005


SILK SCREEN + C-PRINT
32" x 32"
EDITION OF 5






---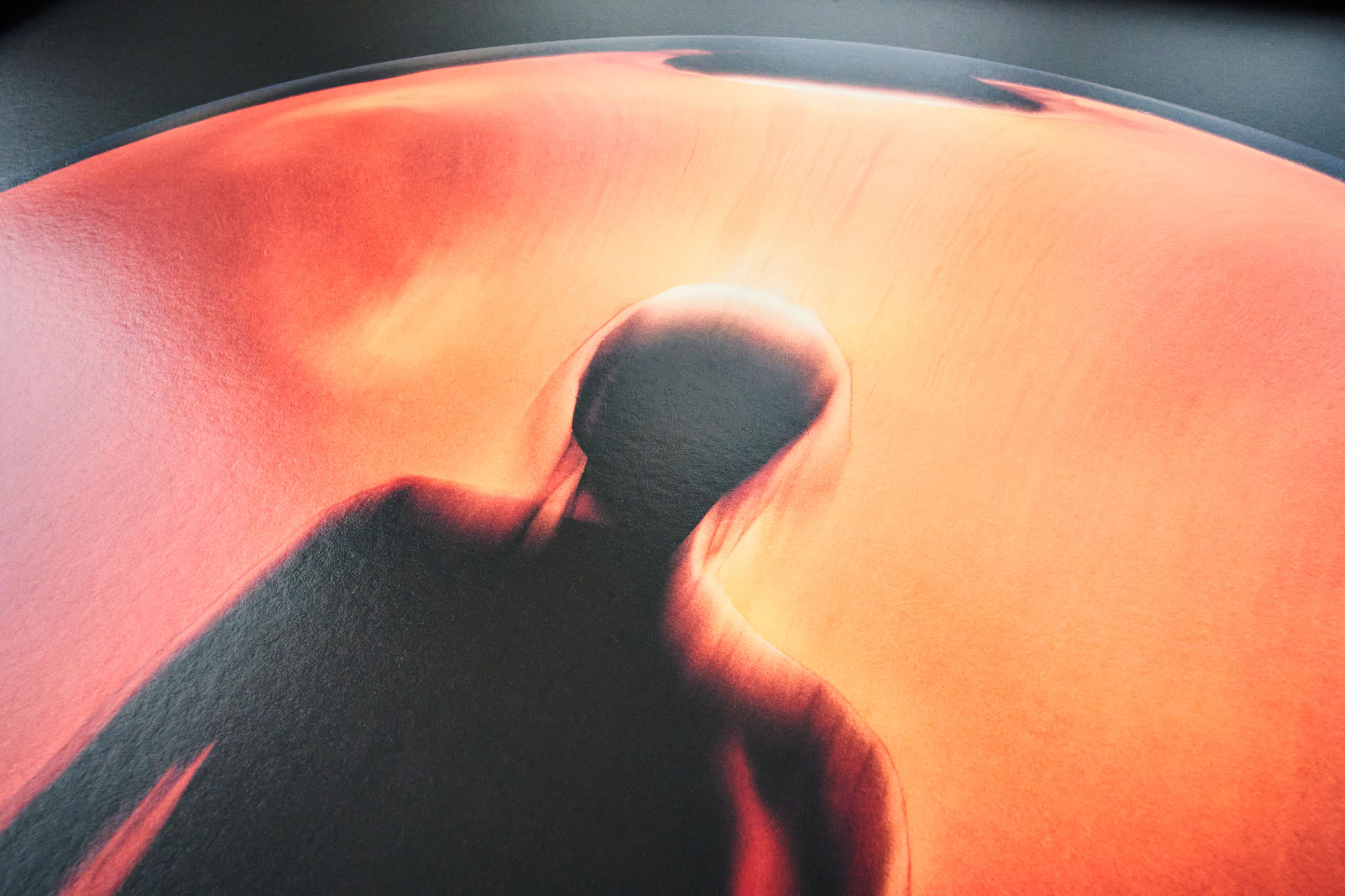 BELOW ORB 001


SILK SCREEN + C-PRINT
32" x 32"
EDITION OF 5







---
BELOW ORB 002


SILK SCREEN + C-PRINT
32" x 32"
EDITION OF 5






---
BELOW ORB 003


SILK SCREEN + C-PRINT
32" x 32"
EDITION OF 5







---
BELOW ORB 004


SILK SCREEN + C-PRINT
32" x 32"
EDITION OF 5






---
BELOW ORB 005


SILK SCREEN + C-PRINT
32" x 32"
EDITION OF 5






---